Where to camp in the Bungle Bungle when exploring Cathedral Gorge!
Cathedral Gorge is situated within the Bungle Bungle Range which is in Purnululu National Park. Located about 300km south of the Kimberley town of Kununurra, you can visit by flying in with Aviair on a scenic flight or choose to drive in from the Great Northern Highway.
Cathedral Gorge consists of a 3km return walk amongst towering cliffs with an amazing natural amphitheater at the end. During the dry season, there is no swimming though, there are still some small pools of water.
The wet season is significantly different with the potential for flowing rivers and waterfalls. You can now access Cathedral Gorge in the wet season by helicopter with HeliSpirit.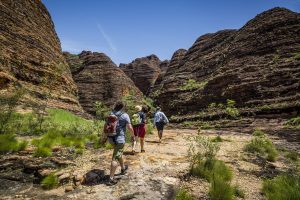 Within Purnululu National Park, there are a few different places to stay and camp. If you were to drive in you can camp at either the Walardi campground or the Kurrajong campground. These campgrounds have good facilities and can cater for up to 40 vehicles each. A camping fee and a park fee is required upon entry to the park at the visitors centre.
Another option is to stay at the Bungle Bungle Savannah Lodge, and have dinner and breakfast supplied. The cabins at the Bungle Bungle Savannah Lodge have the option of twin or king beds and all have their own private ensuites. The lodge also has a pool and outdoor fire pit.
If you are not driving into Purnululu National Park there are other options for you to experience the Bungles and stay at the accommodation offered. From Kununurra you can fly with Aviair for a day tour or an overnight stay at the Bungle Bungle Savannah Lodge. Alternatively, you can fly with HeliSpirit and experience a thrilling helicopter flight from Kununurra or Warmun (Turkey Creek). During the months from November to March your only access to Cathedral Gorge tours is via helicopter from Kununurra.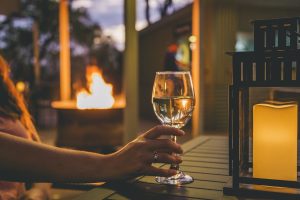 When you have decided the best place to camp or stay for you, then come along on a Cathedral Gorge tour with Bungle Bungle Guided Tours to experience the breath-taking gorge with a cultural perspective.
For more information regarding accommodation, tours or Purnululu National Park, visit us or call on 1800 899 029