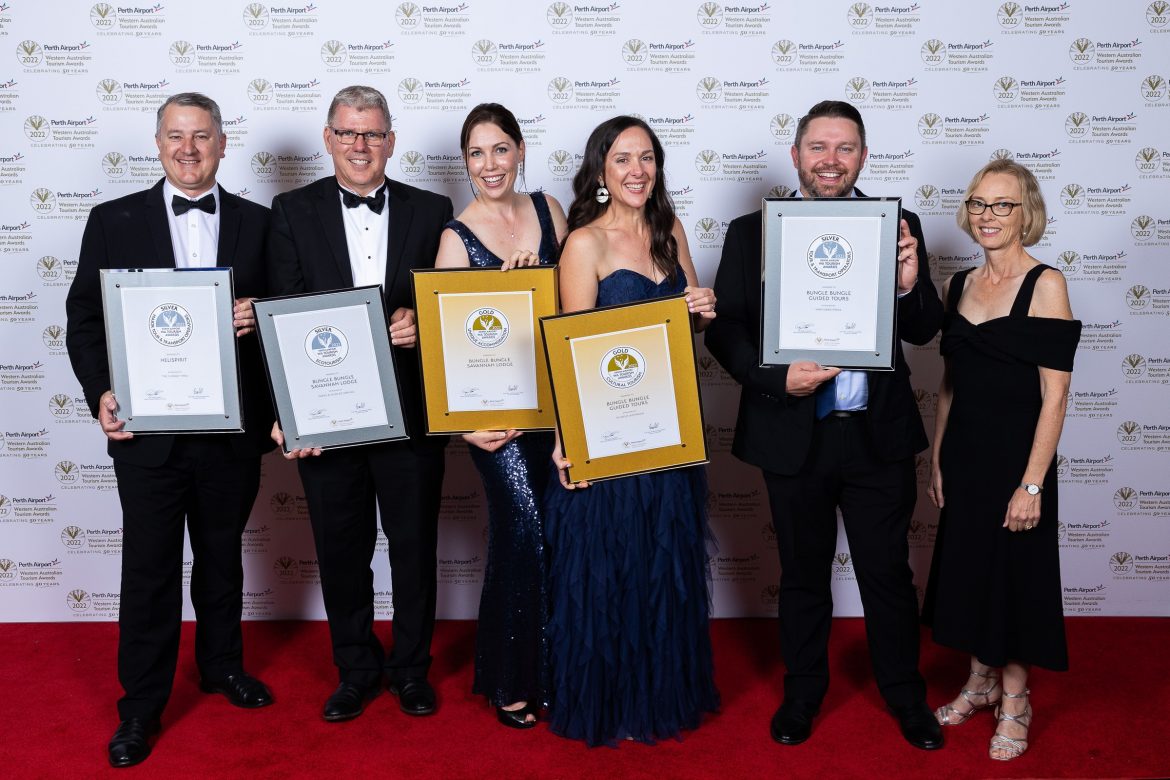 Bungle Bungle Guided Tours was recently awarded Gold in the Cultural Tourism category and Silver in the Tour & Transport Operators category at the 2022 Perth Airport WA Tourism Awards.
We're so proud to receive this award as recognising the cultural significance of Purnululu National Park to the Gija and Jaru people is at the core of our values. We're so lucky to be able to operate in such a culturally rich region and recognise the significant role we have in sharing the history of this land and ensuring the continuation of this ancient culture.
Purnululu achieved World Heritage listing in part for the remarkable resilience of the Traditional Custodians who have maintained their culture despite prolonged pressures of colonisation and alienation from country. Purnululu demonstrates an exceptional example of this hunter-gatherer culture, which has only been recognised in two other World Heritage sites.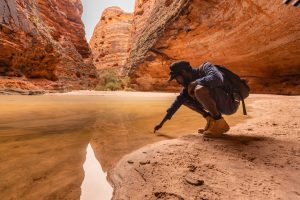 Bungle Bungle Guided Tours was developed to offer visitors a unique experience of Purnululu National Park. We aim to provide employment and training opportunities 'on country' for Traditional Custodians and an opportunity for guests to experience Purnululu on a deeper level by engaging with the Traditional Custodians to gain cultural and environmental insight firsthand.
Since the business commenced, we have employed 12 Traditional Custodians, and 18 passionate and experienced Interpretive Guides who, with their knowledge and skills from tour-guiding around the world, have helped shape the interpretive tour offering we present today.
We also recently received the Respecting Our Culture (ROC) Accreditation through EcoTourism Australia. This accreditation recognises businesses that respect and reinforce Indigenous cultural heritage and the living cultures of Indigenous communities.
We are so proud of this award, as it represents so much more than a frame on our wall. It really is a testimony to all our staff and the wider community in celebrating the 40,000-year-old culture of this land where we live and work.