Welcome to
Bungle Bungle Guided Tours
Immerse yourself in the spirit of this ancient place.
Bungle Bungle Guided Tours offer a unique experience, providing guided walking tours with an Aboriginal perspective of the World Heritage-listed Purnululu National Park. Locally owned, our experienced guides showcase the cultural significance and history of the Bungle Bungle.
One of only 16 UNESCO Natural World Heritage sites in Australia, Purnululu National Park covers almost 240,000 hectares of remote wilderness and includes the Bungle Bungle Range, a spectacular landscape of sculptured rocks and sandstone towers. Your guide will take you back to a time where the Aboriginal people lived here for some 40,000 years. Learn about bush-tucker, Aboriginal customs and the many reasons why Purnululu is World Heritage-listed.
Bungle Bungle Guided Tours acknowledges the Australian Aboriginal and Torres Strait Islander peoples of this nation. We acknowledge the Traditional Custodians of the lands throughout the Kimberley and in particular the Purnululu National Park and surrounding areas where we live, work and welcome visitors from afar. We pay our respects to the people, the cultures and the Elders past, present and emerging. Bungle Bungle Guided Tours is committed to honouring Australian Aboriginal and Torres Strait Islander peoples' unique cultural and spiritual relationships to the land, waters and seas, and their rich contribution to society.
---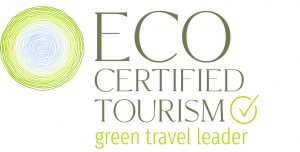 Explore Our Bungle Bungle

Walks, Day Tours and Overnight Tours from Kununurra